Several people have died in a fire at a migrant facility in northern Mexico, near to the US border, according to reports.
Two local government sources told Reuters news agency there were at least 10 fatalities – while volunteer rescue workers said up to 37 people had been killed in the blaze.
Footage from the scene showed soldiers and firefighters helping the injured to safety from inside a building at the National Migration Institute in Ciudad Juarez, near El Paso in Texas.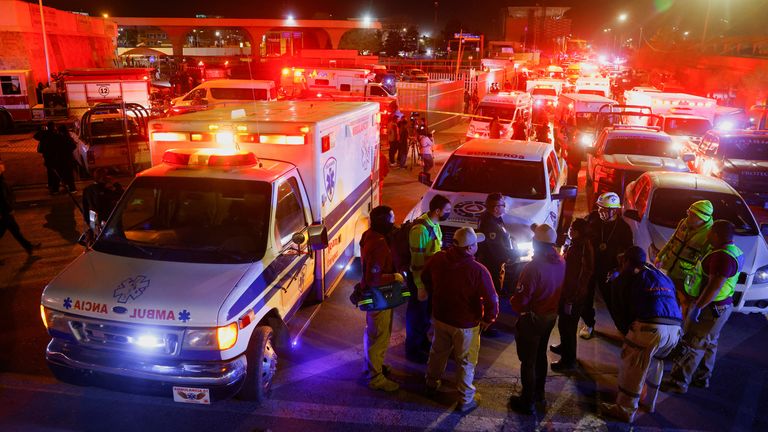 It comes after US officials earlier this month stopped hundreds of migrants – mostly Venezuelans – from entering the country from Mexico after a large group tried to force their way past Mexican soldiers on the border.
Many have been frustrated by a new asylum process introduced by the Biden administration.
It requires asylum seekers to book a meeting with US officials first, but users say they have been unable to secure appointments on the government app due to glitches and high demand.
They say it has led to families being split up at the border – with no knowledge of when they will be reunited.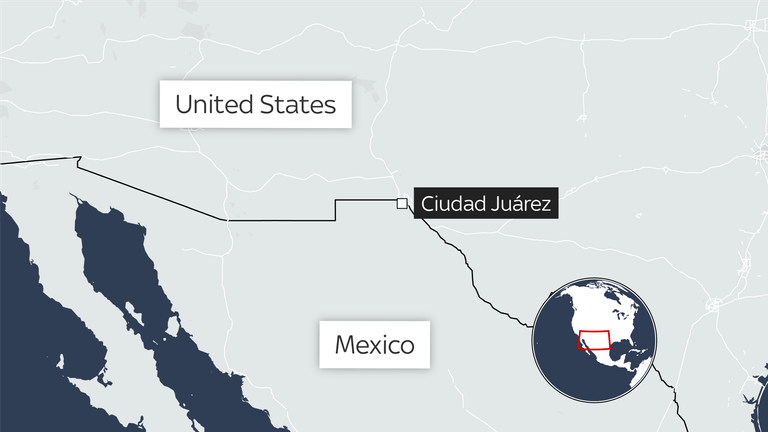 Critics of the process too have highlighted technical problems with the app and say it's unclear how many appointments are available every day.
The US Department of Homeland Security has said updates to the app, called CBP One, will simplify and speed up the process.
Read more world news:
Fresh clashes in Israel despite delay to controversial judiciary overhaul
Plane passenger 'opens door, triggers emergency slide and jumps out'
Lebanon reverses controversial decision to delay clocks change
Under the new rules, migrants who do not schedule an appointment at a US border port of entry or use humanitarian programmes available to certain nationalities would be ineligible for asylum except in certain cases.
They must also first seek protection in countries they pass through to be able to claim asylum once in the US.
The move aims to deter unauthorised crossings and mirrors similar efforts under Donald Trump, which were blocked in court.
However, officials insist the measure is different from Mr Trump's, largely because there is room for exemptions and because it has made other legal pathways available, particularly humanitarian parole for Cubans, Haitians, Nicaraguans, Venezuelans and Ukrainians.