Police are using sniffer dogs to comb through a wooded area on the banks of a reservoir during the second day of an operation in Portugal as part of the investigation into Madeleine McCann's disappearance.
Officers are searching close to the Arade dam, located around 30 miles (50km) from the Algarve resort town of Praia da Luz, where the British girl went missing 16 years ago when she was aged just three.
Officers were working with strimmers and heavy machinery to clear undergrowth near the banks of the reservoir, while a fire service vehicle and rigid-hull inflatable boat were on the banks.
Watch search of Arade dam reservoir live
A day searching for Madeleine McCann

On Tuesday, police took away a number of bags from the search site and police divers could be seen entering the water. It is not known what was in the bags.
They also used rakes, spades and pickaxes to scour the ground, deployed a drone to scan the area from above and used sniffer dogs on both sides of the dam, while firefighters carried out searches of the reservoir in a dinghy.
A media briefing is expected at the end of the searches on Wednesday or Thursday.
The fresh operation, headed by Portuguese police and aided by their British and German colleagues, was announced on Monday.
It is being carried out at the request of German authorities and is likely linked to photographs of the reservoir found at the hideout of Christian B, a source told Reuters.
The convicted child abuser and drug dealer was named by German prosecutors last year as an official suspect in Madeleine's disappearance. He has denied any involvement.
Read more:
Police search reservoir after receiving 'tip-offs'
How events unfolded after toddler vanished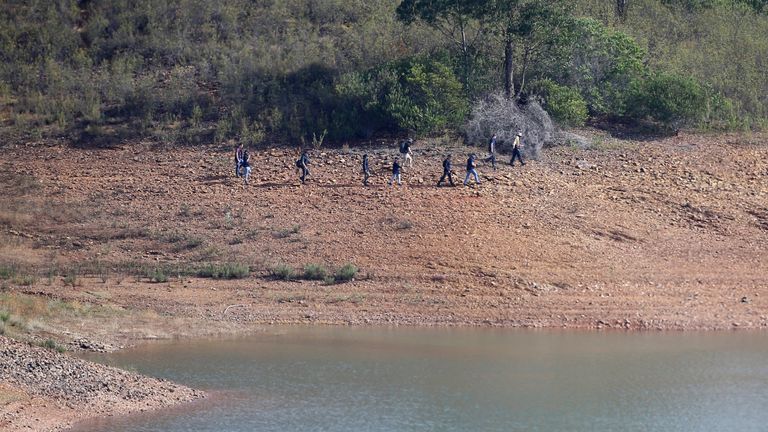 Vehicles and officers were first seen at the site of the reservoir on Monday after reports of the new search emerged.
Portuguese media say it is the fourth search for Madeleine, following the initial one in 2007 in the Algarve area and further efforts in 2013 and 2014. Another search was held in Germany in 2020.
The reservoir is currently less than half full due to a drought affecting Portugal and neighbouring Spain. The area where police were working would be below water in years of normal rainfall.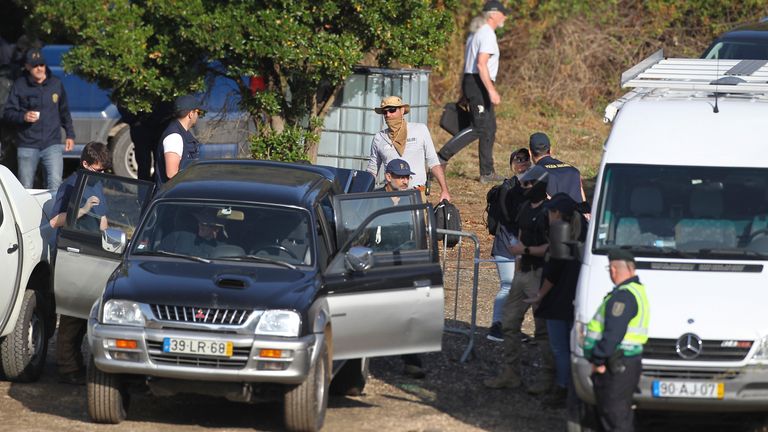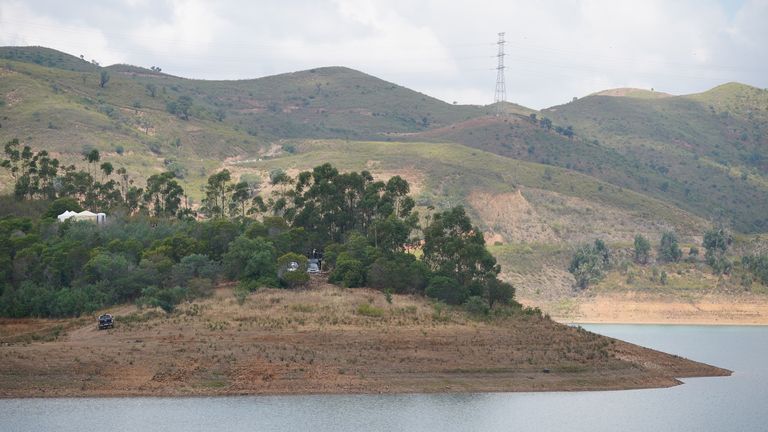 It comes after German police announced in June 2020 that they believed Madeleine was dead and that Christian B was likely responsible.
It is claimed the convicted child abuser and drug dealer used to visit the reservoir, allegedly referring to it as "his paradise".
He is currently behind bars in Germany for raping a 72-year-old woman in the same area of the Algarve region where Madeleine went missing.
The waterway was previously searched in 2008 after Portuguese lawyer Marcos Aragao Correia paid for specialist divers to check the site.
He claimed to have been tipped off by criminal contacts that Madeleine's body was in the reservoir, but nothing was found.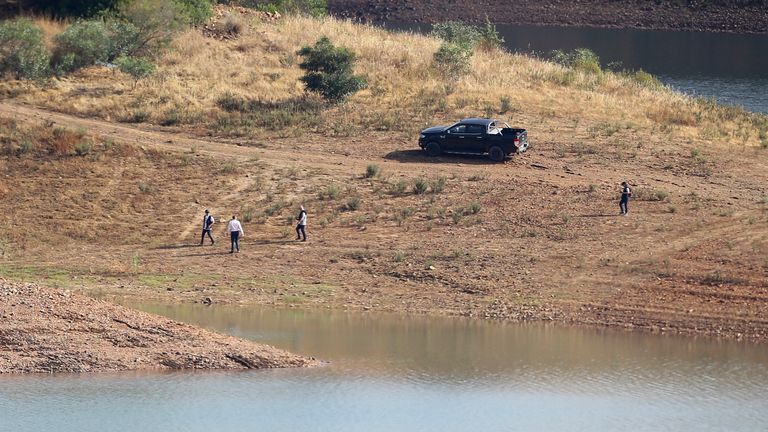 On the 15th anniversary of Madeleine's disappearance last year, her parents said it was "essential" to learn the truth of what happened to their daughter after she went missing during a family holiday on 3 May 2007.
Kate and Gerry McCann marked Madeleine's 20th birthday earlier this month, vowing they would "never give up" the search for her.