The bodies of nine people have been found and two others are feared dead after a fire at a holiday home for disabled people in eastern France.
Earlier, officials said 11 people were missing – which included 10 adults with disabilities and one staff member following the fire in the north-eastern town of Wintzenheim.
Seventeen others were led to safety with one person taken to hospital in a "relative emergency" after a fire broke out at 6.30am local time, local authorities said.
Philippe Hauwiller, chief fire commander in Wintzenheim and head of rescue operations, confirmed nine bodies had been found.
He added that two more missing people were feared dead but their bodies had not been found yet.
The holiday home in Wintzenheim, which is close to the border with Germany, was rented by a charity that takes care of people with learning disabilities, according to France 3.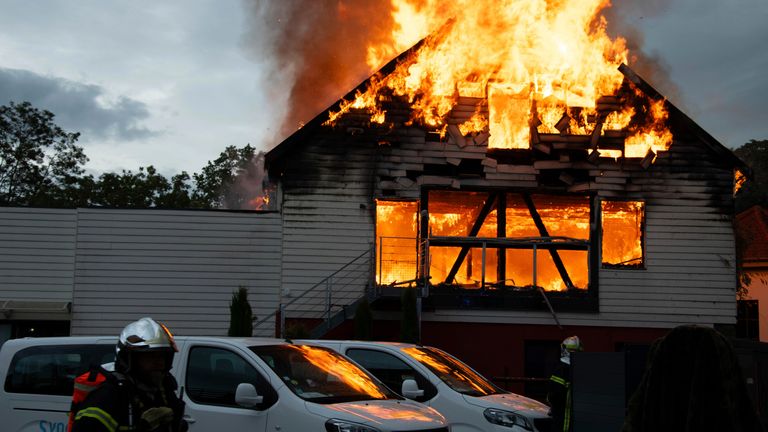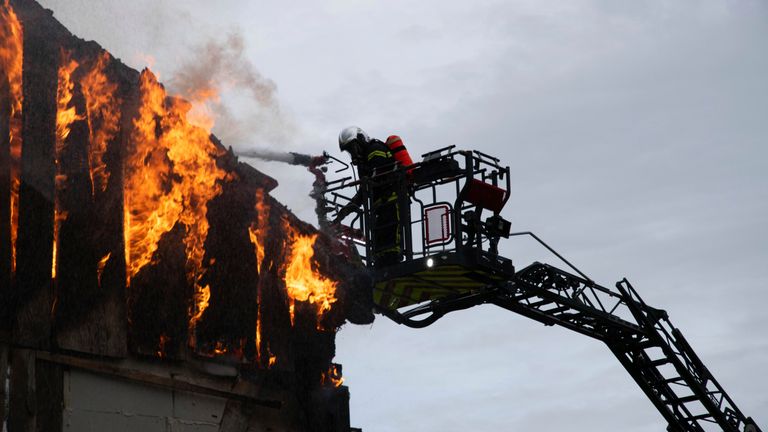 Local authorities in Haut-Rhin Préfecture said fire and rescue services deployed 76 firefighters, four fire engines and four ambulances and that it was "quickly brought under control despite the violent flames".
Forty police officers were also mobilised.
It said that those missing were from a group of people from the city of Nancy, a two-hour drive away.
French president Emmanuel Macron called it a "tragedy" and said his thoughts are with the victims, the injured and their families as he thanked emergency services.
The mayor of Nancy, Mathieu Klein, wrote he is "deeply saddened by the terrible fire" that was accommodating disabled people from Nancy, on messaging platform X, formerly known as Twitter.
France's prime minister Elisabeth Borne said she was headed to the site.
Earlier, interior minister Gerald Darmanin said there were likely several casualties and that the flames ravaged most of the building – 300sq m of the 500sq m building – adding that rescue operations were still ongoing.