Diane Abbott has been accused of exploiting the deaths of 41 migrants in a shipwreck off Italy in a now-deleted tweet about the tragedy.
The MP for Hackney North and Stoke Newington, who is currently suspended from the parliamentary Labour Party, tweeted a link to an article about the deaths earlier today, and wrote: "These migrants have indeed f***** off. To the bottom of the sea."
Ms Abbott sent the tweet at 3.33pm, and it was deleted just over an hour later.
Forty-one migrants were killed in the shipwreck off the island of Lampedusa in Italy after a large wave apparently flipped the vessel. There were only four survivors.
The former shadow home secretary's comments came off the back of Conservative deputy chairman Lee Anderson's controversial remark to Express.co.uk on Monday evening – that if migrants do not want to be housed on a barge, they should "f*** off back to France".
Ms Abbott had responded to Mr Anderson's remark yesterday, calling them a "new low even for the Tories", to which he replied that he had told "illegal migrants to go back to France not genuine asylum seekers".
However, today's comment provoked an immediate backlash from X (formerly called Twitter) users, and the Tory MP for Bassetlaw, Brendan Clarke-Smith, accused her and the Labour Party of "exploiting the tragedy" for political gain.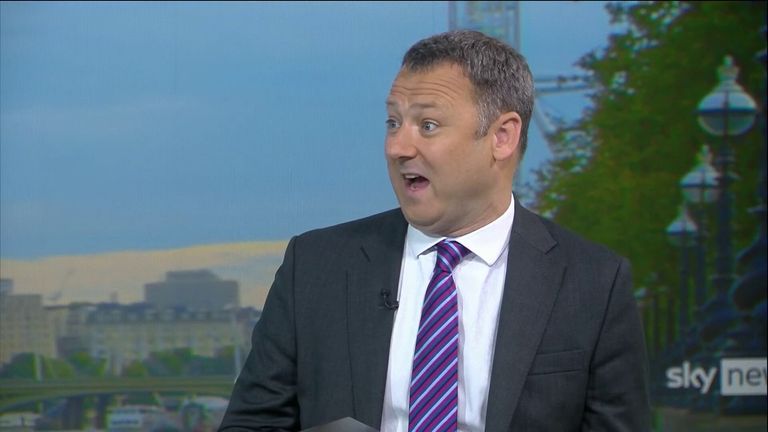 He wrote: "And to think that Sir Keir Starmer campaigned for this person to be made our home secretary.
"We all know that you can't take Labour seriously on immigration or national security, but what a shame they also seek to exploit tragedies like this to push their warped agenda."
Mr Clarke-Smith's response was endorsed by the Conservative Party when approached for comment.
Ms Abbott currently sits as an independent MP after having had the whip suspended in April following remarks in which she suggested Jewish people do not face racism, but instead suffer prejudice similar to "redheads".
She wrote a letter to The Observer newspaper, in response to an article which had the headline: "Racism in Britain is not black and white. It's far more complicated."
Read more:
Tory MP Lee Anderson's 'f*** off back to France' comment shows govt trying to 'distract from failings', Labour says
The Hackney North and Stoke Newington MP said she was responding to writer Tomiwa Owolade's claims that "Irish, Jewish and Traveller people all suffer from 'racism'".
The Labour Party called her comments "deeply offensive and wrong" and suspended her pending an investigation.
Ms Abbott and the Labour Party have been approached for comment.