Better data over the use of handcuffs and other restraints on young innocent people in care is needed to help bring an end to the "brutal handcuffing of vulnerable children", a cross-party group of MPs and peers has said.
In a letter to children's minister Claire Coutinho, the signatories said they are concerned at what they call the "worrying prevalence" of vulnerable children being restrained and handcuffed unnecessarily by secure transportation providers.
They wrote that there have been instances of "innocent children outside the custodial system" being restrained during transport, but organisers from the Hope Instead Of Handcuffs campaign said the exact number of such instances is not known due to a lack of data.
The letter's signatories, which include former Labour shadow chancellor John McDonnell, the DUP's Jim Shannon, and peer and ex-Green party leader Baroness Bennett, asked that Ms Coutinho meet with them and members of the campaign group about the issue.
They demanded that the minister "urgently conduct a review of the data gaps in secure transportation, which preclude proper monitoring and scrutiny of providers' restraint practices", and said that "accountability and transparency can be increased across the sector".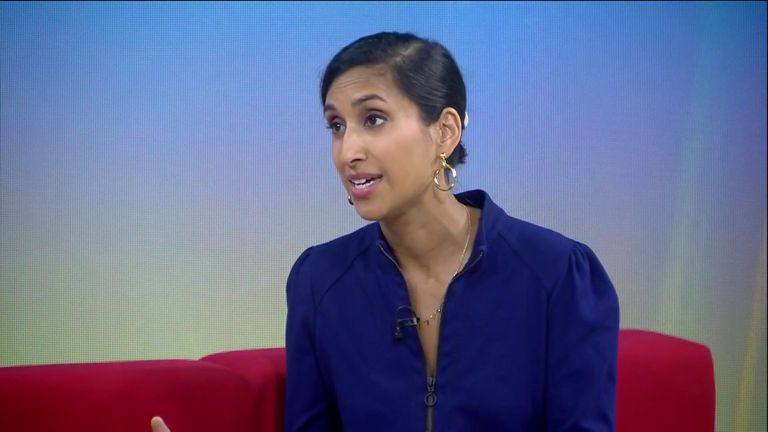 The letter added: "Shockingly, many secure transportation providers use restraints such as handcuffs on vulnerable children in care. To be clear, these are innocent children outside the custodial system. Some of these providers even advertise that they use handcuffs on their website."
They said providers "should be required to record and report any instances of restraint to an appropriate body, which would be appointed by the government to monitor and scrutinise this data", which they said would "bring secure transportation in line with other areas of the care system, improve transparency, and initiate a cultural change within the sector that will reduce, and ultimately end, the brutal handcuffing of vulnerable children".
Serenity Welfare, a transport provider, said it does not use handcuffs on children and instead uses "non-violent de-escalation and mentoring as part of a humanistic and compassionate provision of care".
But it also said other organisations train their staff to use restraint techniques against children, including head control and handcuffing.
Read more:
Call for public inquiry into wrongful rape conviction
Tory 'chaos and incompetence' have left families worse off, says Labour
No plans for extra bank holiday if Lionesses win
In 2021, in evidence to the Human Rights (Joint Committee) inquiry on protecting human rights in care settings, Serenity Welfare said: "Many providers of secure transportation services for children in or on the edge of care use handcuffs on innocent children."
"The practice is unregulated and unmonitored, as there is no obligation on these providers to report any instances of handcuffing to the appropriate authority," they added.
A spokesperson for the Department for Education said: "The safeguarding and wellbeing of children and young people is of the utmost importance.
"Restraint should only be used in exceptional cases where it is necessary and proportionate; for example, if there was no other way to prevent a child from seriously harming themselves or others.
"We are continuing our work with the Hope Instead Of Handcuffs campaign to explore what further action is needed."