Bruce Willis's wife has opened up for the first time about her husband's dementia, revealing it was unclear whether the actor was aware of his own condition.
Emma Heming Willis told the Today show on NBC it was "hard to know" if her husband knew of his aphasia – a condition affecting his cognitive abilities.
She said the actor's dementia had been "hard on the family" since he was diagnosed more than a year ago.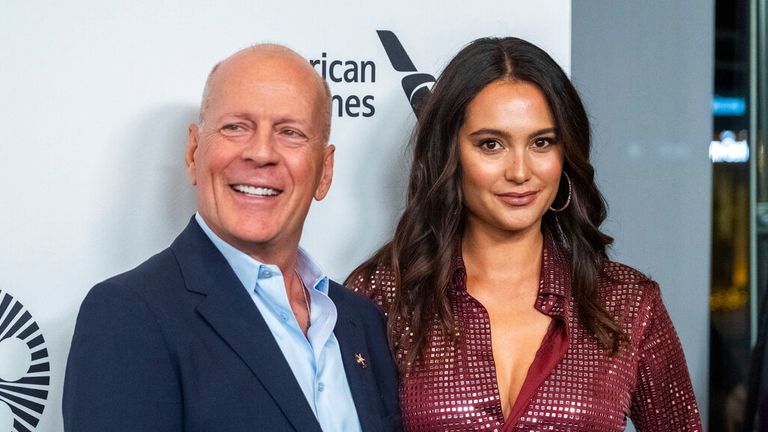 "What I'm learning is that dementia is hard," she said. "It's hard on the person diagnosed, it's also hard on the family.
"That is no different for Bruce, or myself or our girls. And when they say that this is a family disease, it really is."
The model, who has been married to the Die Hard star since 2009, said she was now a "care partner" and that the disease was spoken about as part of an "open and honest household".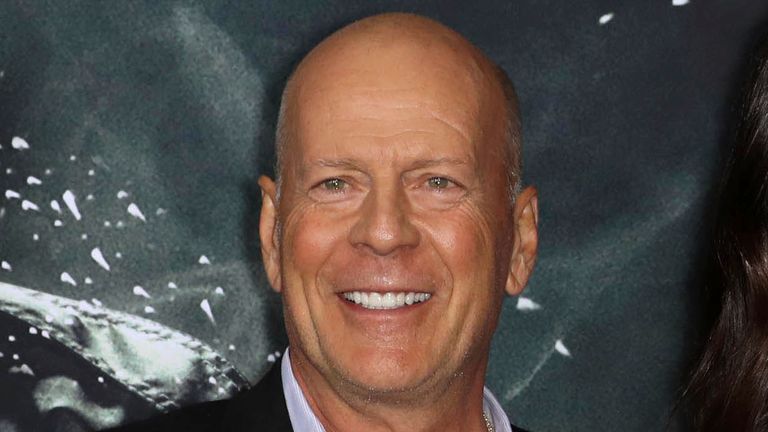 She said: "The most important thing was to be able, for us, to say what the disease was, explain what it is, because when you know what the disease is from a medical standpoint it sort of all makes sense.
"It was important that we let [our daughters] know what it is because I don't want there to be any stigma or shame attached to their dad's diagnosis or any form of dementia."
The couple have two young daughters, Evelyn and Mabel, and Willis, 68, has three adult daughters with his first wife and actress, Demi Moore.
Emma Heming Willis opened up during World FTD (frontotemporal dementia) Awareness Week.
She said his diagnosis was a "blessing and a curse", explaining that "just being in the know" of what was happening "made it a little bit easier… [but didn't] make it any less painful".
"Honestly, he is the gift that keeps on giving. Love. Patience. Resilience. So much and he's teaching me and our whole family. For me to be out here doing this, this is not my comfort zone. This is the power of Bruce," she said.
Read more:
What is FTD and how does it affect people?
Willis's daughter shares photo of star with new granddaughter
The 45-year-old said it was important to ask for "help and support" and care partners should "look after themselves" so they can be the best care partner for the person they are caring for.
On her daughters' experience, she added how the situation was "teaching them how to care and love" and that it was a "beautiful thing amongst the sadness".
April: Family release unseen footage of Bruce Willis

FTD is thought to account for less than one in 20 of all dementia cases.
It is named for the parts of the brain it affects – the frontal and temporal lobes and causes changes to personality, behaviour, language and movement.
As with other forms of dementia, the onset of the disease is slow to begin with but gradually gets worse.
There is currently no cure for FTD, but there are medicines, therapies and memory activities that can help control some of the symptoms.
The average survival time after symptoms start is between eight and 10 years.
Willis came to national attention alongside Cybill Shepherd in the 1980s TV hit Moonlighting.
His first big film role was as John McClane in the smash hit Die Hard in 1988. He went on to star in movies including Pulp Fiction, 12 Monkeys and The Sixth Sense.
Over four decades he starred in more than 100 films, which have amassed over $5bn (£4.17bn) at the box office worldwide.